No bail for teenagers charged with homeless man's murder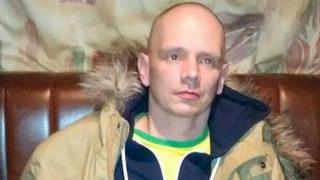 Two teenagers have been charged with the murder of a homeless man in Maghera, County Londonderry.
The body of 36-year-old Piotr Krowka, a Polish national, was found in a former parochial house on Glen Road in April.
At the time of the murder, police said they believed Mr Krowka "was sleeping rough in the derelict property".
Adrian Kozack, 18, from Craigmore Heights in Maghera and a 17-year-old boy appeared at Magherafelt Magistrates Court.
Mr Krowka had been living in Maghera for a number of years.
The court heard that at the time of his death he was sleeping rough at a derelict parochial house in the County Londonderry town.
Following his murder, police said he suffered serious injuries to his head and body.
No bail applications were made and the accused will appear again next week via video link.