Ian Ogle: Mark Sewell in court on Belfast murder charge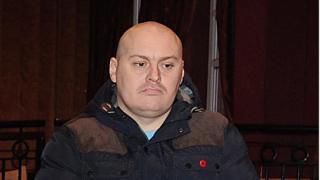 A 40-year-old man has appeared in court charged with the murder of Ian Ogle in January.
Mark Sewell, from Aigburth Park, Belfast, is the third man to be charged with the murder.
Mr Ogle, 45, died after he was stabbed and beaten in the street near his home in Cluan Place off the Albertbridge Road in east Belfast.
His wife, son, and daughter, were in court on Friday as Mr Sewell appeared on a murder charge.
The hearing lasted only two minutes.
Mr Sewell was asked if he understood the charge and he responded by nodding his head.
In March, Glenn Rainey, 32, of McArthur Court, east Belfast was charged with murder.
Jonathan Brown, 33, of McArthur Court, has also appeared in court charged with murdering Mr Ogle.