Jacqueline Oakes unlawfully killed, inquest concludes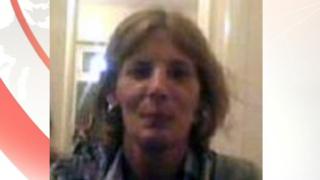 A vulnerable woman battered to death by her ex-partner was unlawfully killed, an inquest jury has concluded.
Jacqueline Oakes, 51, was killed by Marcus Musgrove in January 2014 at her flat in Edgbaston, Birmingham.
He was jailed for life later that year and must serve a minimum of 18 years.
Senior coroner Louise Hunt said a number of other factors, including not adequately safeguarding Ms Oakes and multi-agency failures, contributed to her death.
In total, 19 police officers and staff faced misconduct proceedings over failings in the handling of the case.
An earlier inquest into Ms Oakes' death was adjourned in 2014 due to the criminal proceedings against Musgrove.
Ms Hunt said she would write to the Home Office and Ministry of Justice over concerns that highly dangerous offenders could be released back into a community without any warning or notification.
Latest news and updates from the West Midlands
The inquest at Birmingham Coroner's Court concluded Ms Oakes was unlawfully killed due to a number of contributory factors:
The inappropriate placement of Musgrove in the same accommodation as Ms Oakes facilitated a relationship between the two
A trial into Musgrove's battery of Ms Oakes being discontinued, allowing him to be released
A combination of the escalation of events in January 2014, together with the failure to adequately safeguard Ms Oakes
Despite regular multi-agency meetings about Ms Oakes, there were incidents of failure to share information and act upon information accordingly
An IPCC investigation in 2017 found Ms Oakes was let down by a raft of procedural errors.
Among the failures were those of five detectives who did not ensure they were adequately informed before determining that Musgrove should be bailed.
On 10 January 2014, four days before she died, Ms Oakes gave a police statement about an incident in which Musgrove breached his bail conditions.
There was an outstanding warrant for Musgrove for the breach when she died.