It may be too soon to pack away the summer clothes, as temperatures are set to soar back to 23C (73F) before the end of the week.
Although Scotland and parts of the North are experiencing a wet start to the week, the rain should pass by Wednesday, leading the way for sun and temperatures in the late teens.
Before then, the Met Office has issued a weather warning for rain in Scotland, even suggesting there is a risk of flooding to homes and businesses, until the end of the day on Tuesday.
The warning adds: "Through Monday and into Tuesday widely 40-60mm of rain is expected with totals of 100-150mm over some upland sites exposed to the strong south-westerly winds."
In the South, Wednesday will be particularly warm, with Sky's weather team predicting highs of 22-23C (71-73F).
Image: Sky's weather team is predicting highs of 22-23C (71-73F) in some places
Some forecasts even suggest there could be a top temperature of 24C (75F).
Met Office forecaster Nicola Maxey said: "Temperatures are picking up for the southern half of the UK.
"In the South and South East, temperatures will certainly be in the low 20s."
High pressure is helping to keep things dry down South, and it will be a welcome break from the cooler Autumn climes, though it will not last long.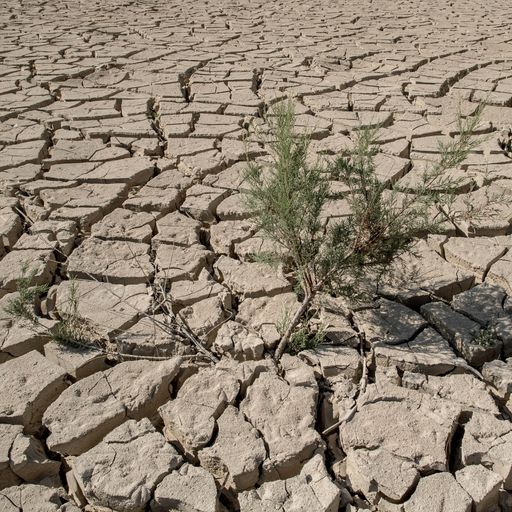 'Unprecedented' action needed to prevent 1.5C of global warming by 2030
A key report says there are just 12 years to keep global temperatures from rising more than 1.5C above pre-industrial levels
Last year, 23.5C (74F) was recorded in Kent on 16 October, making it the hottest day of the month.
Showers will return to the North and Ireland on Thursday and it could be stormy on Friday.
It will also be windy in the North and the West, and the Met Office has issued a weather warning.
Those in the west of Scotland and in Northern Ireland should be aware of higher winds on Friday, as flying debris could be a risk.
Gusts could hit 80mph in Scotland, especially in coastal areas.
The Met Office says there is a "small chance of injuries and danger to life" as wind could dislodge tiles from roofs.
More from UK
Ms Maxey added: "Later in the week wind will push the warm weather out.
"This will bring strong winds and rain, particularly for the northern part of the UK."