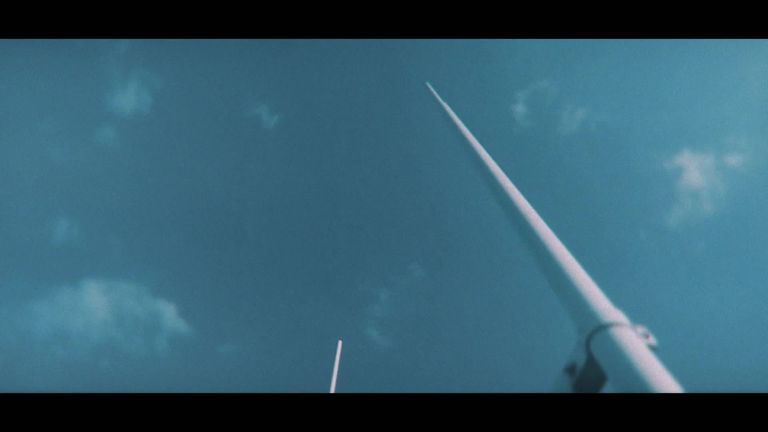 0:36 Who will take the 12th and final place in Super League for 2019? Find out live on Sky Sports this Sunday
Who will take the 12th and final place in Super League for 2019? Find out live on Sky Sports this Sunday
London Broncos captain Jay Pitts says his team-mates are determined not to hand out any gifts to Toronto Wolfpack in the Million Pound Game, live on Sky Sports Arena, on Canada's Thanksgiving Sunday.
The Broncos will go into the promotion decider in Toronto still smarting from their 34-22 loss at the Lamport Stadium a month ago when they rallied in the second half but had left themselves with too much to do after trailing 20-0 at half-time.
"It's been a big issue of ours when we've been over there, we've always started slow," said Pitts.
"It's something we're trying to rectify to give ourselves the best shot. We'll be making sure they have to work for everything, we don't want to be giving them any freebies.
Live Super League Million Pound Game
October 7, 2018, 6:30pm
Live on
"They're a very dangerous side, you just have to look at the playing squad they've got and what they've done this year.
"We need to be on in every aspect. We will need every single person to execute their game to the best of their ability."
The Wolfpack, in only their second year, are the favourites to reach their target of Super League in the shortest possible timeframe but the Londoners are not without hope.
They have fond memories of their 47-16 victory at Ealing Trailfinders in February and know what to expect in Toronto after already making two visits there in 2018.
"We know the routine now," added Pitts. "We know what things to get right and what we got wrong the last times we've been, so it will definitely help."
The Broncos, hoping to regain their place in Super League after a four-year absence, are used to defying expectations. The side claimed the Super League scalps of Widnes and Salford en route to this final decisive clash.
Broncos' head coach Danny Ward celebrating being named Championship Coach of the Year
Pitts, who played in Super League for Wakefield, Leeds and Hull, says promotion was the target from day one and there is a growing belief in the team that they can spring one more shock.
"We've been written off all year and it's not bothered us," said the specialist back-rower, who is filling in at stand-off due to injury.
"We know how hard we worked in pre-season and what sort of playing squad we had. We've been quietly confident in our ability all the way through and it's got us to where we are now.
"What we've done so far has been great but it's not the end goal we set out for, we've still got this game to go."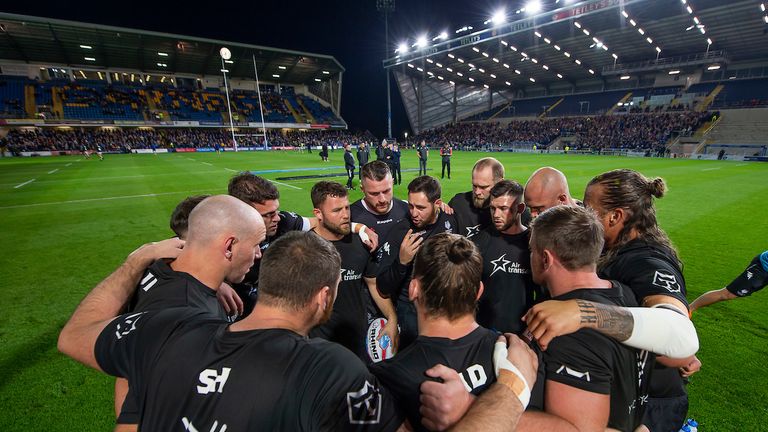 Toronto huddle up prior to their final game of the Super 8s Qualifiers
The home side go into this encounter off the back of a dramatic 17-16 win over Leeds Rhinos. Gareth O'Brien's late drop-goal secured the vital victory at Emerald Headingley Stadium.
The Wolfpack's owner, David Argyle, described the moment when O'Brien stuck the ball.
"There was no oxygen in the stadium. The ball stayed in the air for about 4 and a half seconds – as soon as he hit the ball, you could hear the whole stadium breathe in," noted Argyle on social media.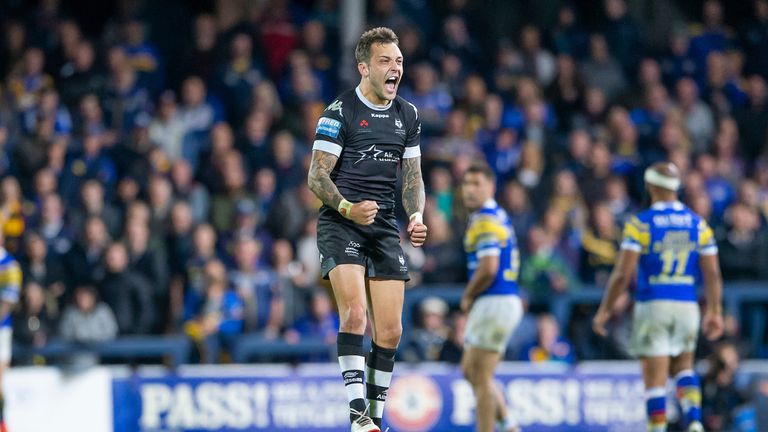 Will Gareth O'Brien's boot prove to be key for Toronto Wolfpack in the Million Pound Game?
The Canadian club have begun to explore ground-breaking options in the event of them beating London Broncos. If they do make it into the top-flight then they are considering taking several "home" fixtures on the road in the early part of 2019.
"We're looking at some European cities to host the Wolfpack," Argyle told Press Association Sport.
"We've had some preliminary discussions with Super League and the RFL and we've already had really good discussions with those cities.
"This is a great opportunity for away team fans to see something new and I also think it's a great way to engage with UK ex-pats who are living in those cities. We've spoken to half a dozen cities. Two cities I love are Copenhagen and Dublin and I think it would work."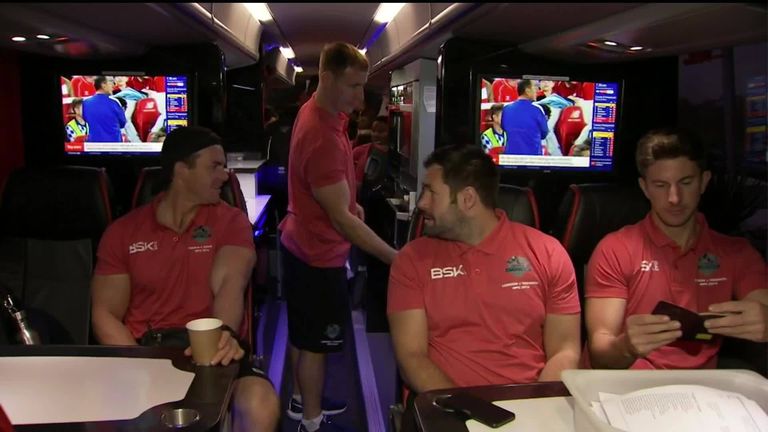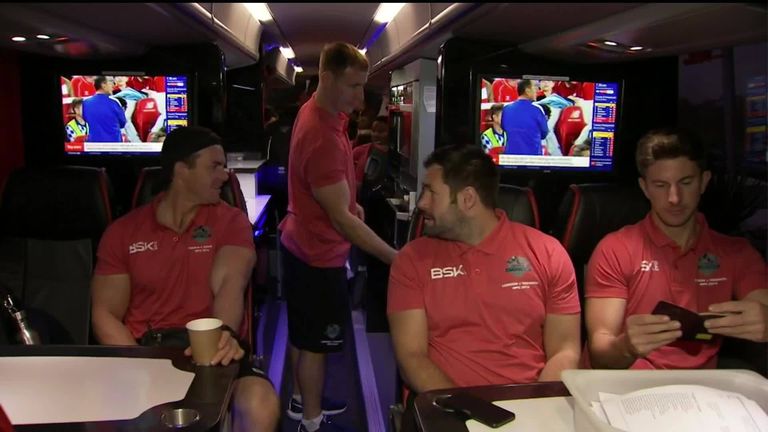 1:04 Sky Sports News caught up with London Broncos as they prepared to set off for Toronto earlier this week
Sky Sports News caught up with London Broncos as they prepared to set off for Toronto earlier this week
With the game being played on Canadian Thanksgiving Sunday, the hosts have extended free tickets to all under 16s to encourage families to attend together and their owner hopes that those fans will leave having witnessed a monumental day.
"London is a very dangerous team, they've got great attacking flare, and they've got some big, bruising forwards. They're gonna put it all on the line, as will our boys," he said.
"It's a winner-take-all, it's the shot to get into the big league and play the best rugby in the northern hemisphere. It really is an opportunity to see, we hope of course, history being made."
Toronto Wolfpack 19-man squad: Andy Ackers, Bob Beswick, Ryan Brierley, Jack Buchanan, Mason Caton-Brown, Andrew Dixon, Jake Emmitt, Adam Higson, Olsi Krasniqi, Darcy Lussick, Josh McCrone, Gareth O'Brien, Nick Rawsthorne, Matty Russell, Adam Sidlow, Ashton Sims, Blake Wallace, Gary Wheeler, Richard Whiting.
London Broncos 19-man squad: Eddie Battye, Robert Butler, Michael Channing, Matt Davies, Kieran Dixon, Ben Evans, Matty Gee, Ben Hellewell, Daniel Hindmarsh, Mark Ioane, Elliot Kear, Will Lovell, James Meadows, Eloi Péeissier, Jay Pitts, Jarrod Sammut, Tom Spencer, Alex Walker, Rhys Williams.