EU chief Jean-Claude Juncker has denied he mocked Theresa May by dancing at the start of a speech.
The European Commission president defended his gentle jig, which saw him bop from side to side moving his arms.
It came as music faded and he prepared to make a speech opening the "week of regions and cities".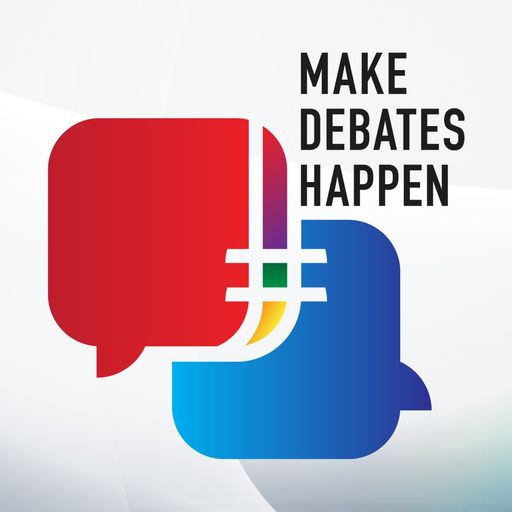 Sign up to leaders' debate campaign
Sky News is calling for an Independent Leaders' Debate Commission to oversee and organise election debates
A Daily Telegraph journalist accused Mr Juncker of mocking Prime Minister Theresa May, who shocked observers by showing off her moves on stage at the Conservatives' annual party conference to "Dancing Queen" by Abba.
A commission spokesperson hit back, telling the reporter to "relax".
"Without a song or a dance what would our life be?" they wrote on Twitter.
It is similar to a line from the chorus of another Abba classic, Thank You For The Music, which goes: "What would life be? Without a song or a dance what are we?"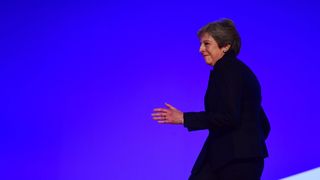 0:30 Video: Prime Minister Theresa May danced on stage to ABBA's Dancing Queen, making light of her recent trip to Africa.
The spokesperson insisted Mr Juncker's dance was "not directed at anyone" and merely "improvisation on the moment as the music kept playing before he could start his speech".
"Great respect for Theresa May, repeatedly stated in public and demonstrated in practice," the spokesperson added.
Britain and the EU have clashed recently over the issue of "respect".
During an angry statement at Downing Street last month, Mrs May said "I have treated the EU with nothing but respect, the UK expects the same", after EU Council President Donald Tusk posted a picture on Instagram of him offering her a piece of cake but commenting: "Sorry – no cherries."
More from Brexit
Mr Tusk also hit out at Jeremy Hunt, the UK's foreign secretary, for comparing the EU to the Soviet Union.
He called for more "respect", adding that as someone who spent half his life in the bloc: "I know what I am talking about."